The Quick and Easy Performance Appraisal Phrase Book – Book Review
Jun 19th, 2013 | By
Paul
| Category:
Career advice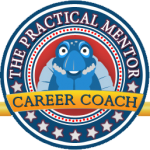 "The Quick and Easy Performance Appraisal Phase Book " by Patrick Alain
I am grateful for the invitation from Career Press to write a review of "The Quick and Easy Performance Appraisal Phrase Book"– By Patrick Alain.
Have you ever drawn a blank on the right way to express the way a staffer performs his duties? How about stumbling to achieve the right balance when complimenting someone on her job performance? Have you ever had to help your boss formulate what he was trying to say during and appraisal? No matter your position, it is always wise to be armed with the right phrase for the occasion. Not only does it make you appear more polished and sophisticated, having the right phrase at the right time can make a lasting favorable impression.
The Quick and Easy Appraisal Phrase Book by Patrick Alain is a great source of phrases you can use right out of the book, or paraphrase to give your personal touch. Containing over 3000 + phrases to address performance levels from outstanding to unsatisfactory, there is an appropriate phrase for every situation. There are chapters discussing all the major elements of an appraisal. Starting with the appraisal meeting and including: job skills, interpersonal skills, Attitude, Ethics, Communications, Productivity and 360 Degree Feedback. Although specific appraisal elements are discussed, most of the phrases may be modified to apply to almost any occasion that may arise.
There are several ways to use The Quick and Easy Performance Appraisal Phrase Book. It is a must have desk drawer reference book for all managers, supervisors, and team leaders involved in apprising the performance of staffers. Reading the book cover-to-cover gives a good feel of which phrases are appropriate in various situations and circumstances. I found many of the phrases novel and easy to remember. Many of the complimentary phrases may be useful in business conversation. The author also encourages the reader to modify or adapt any or all of the phrases to meet your individual style and circumstances.
The Quick and Easy Performance Appraisal Phrase Book is a must have regardless of your current position. Even if you do not conduct appraisal meetings now, you should be preparing for when it becomes your responsibility to sit face-to-face with a staffer and conduct a performance appraisal. If you are already in the role of conducting performance appraisals, you know how important it is to express yourself succinctly. So many times I have come away from my appraisal meetings not knowing any thing more of the manager's perception of my performance than before the meeting. It may not hurt to have a copy conspicuously on your desk as a hint to your manager and staffers to employ effective communications skills.
The PracticaL Mentor www.practicalmentor.com
Title: The Quick and Easy Performance Appraisal Phase Book
Author: Patrick Alain
Publisher: CAREER PRESS, 
Pompton Plains, NJ
Price: US 14.99
ISBN: 978-1-60163-267-8
4,306 total views, 1 views today