The Practical Negotiator Book Review
Jan 27th, 2014 | By
Paul
| Category:
Career advice
,
challenges
,
closing
,
communication skills
,
communications
,
confidence
,
decision making
,
negotiations
,
professional image
,
self confidence
,
trying too hard
,
will to win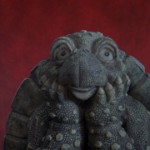 I am thankful for the invitation from Career Press to review Steven P. Cohen's latest book The Practical Negotiator.
In "The Practical Negotiator" Steven P. Cohen employs actual questions from people seeking advice on real situations involving negotiations. The broad range of situations and scenarios are threaded together to give relevant information to effectively negotiate the plethora of circumstances most of us encounter in our personal and professional lives.
The ability to negotiate effectively is a skill we all can develop. The key factors in The Practical Negotiator develops a formula to apply that apply to all negotiations, and introduces the concept of "Best Alternative to a
Negotiated Agreement. (BANA). The BANA established the criteria for when it is better not to complete the negotiation process. For example, when the car dealer will not budge from a price you consider too high based on your research; your best option is to walk away and find another car dealer.
The use of real negotiation situations enables the reader to find a scenario that fits personal situations in which he may effectively apply the advice and methods provided expressly for that situation. In most cases The Practical Negotiator provides step-by-step advice on how to conduct or participate in a specific situation. In some instances there is even suggested language to achieve your desired results.
I am very glad for the opportunity to read and review "The Practical Negotiator." The book is well written and presents a clear and easy to understand negotiation methodology. Most of the scenarios in the book are typical and non-complex making both the objectives and methodology easy to assimilate into one's negotiating skill set. The Best Alternative to a Negotiated Agreement is a very important concept. My experience as an International Negotiator in Communications for the federal government taught me the value of the negotiation methodology contained on The Practical Negotiator. The value of developing a Best Alternative to a Negotiated Agreement prior to starting negotiations is paramount in avoiding being pushed into a unacceptable agreement. After reading the "The Practical Negotiator" you may actually look forward to negotiating your next car purchase.
Here is a link to the website for "The Practical Negotiator by Steven P. Cohen: http://careerpress.com/?section=home&product_id=380
Best of luck. The PracticaL Mentor – www.practicalmentor.com
Title: The Practical Negotiator
Author: Steven P. Cohen
Place Published: Pompton Plains, NJ
Publisher: CAREER PRESS
Pages: 224
Price: $15.99
ISBN: 13:978-1-60163-299-9
5,097 total views, 3 views today