Forum Page – Give your opinion, post a question.
Warning
: in_array() expects parameter 2 to be array, string given in
/home/practica/public_html/wp-includes/formatting.php
on line
398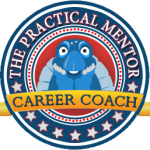 PracticaL Mentor Forums and Discussions. where you can ask a question and post your opinion. By sharing our thoughts, opinions and experiences we can all benefit from the collective ideas and knowledge, and prosper in the workplace. – The PracticaL Mentor.
| | | |
| --- | --- | --- |
| | How to deal with a difficult boss. | |
User
Post

6:06 pm
May 29, 2011


Paul

Admin

posts 1282

Post edited 1:36 pm – June 22, 2012 by Paul


---

The
PracticaL
Mentor'sGuide On How To Cope With A 
Difficult Boss 

 

One of the more popular searches on the PracticaL Mentor website has been "How to deal with a difficult boss" or some variation of the same question. It seems like there are more than just a couple of us who have trouble with their boss. 

The main purpose of the forum is to enable readers to post their problems, recommend solutions, and relate their experiences.  

 

My goal is to ger reader participation in the forum to broaden the perspective and share experiences so for the benefit of all.  

Do you have a difficult boss?

What are some of things that make it difficult to deal with your boos.

Does your boss compete with you?

What other ways may a boss be difficult?

Hoping to hear from you soon.

 

Now available The PracticaL Mentor's Guide On How To Cope With A Difficult Boss 

9:26 am
May 30, 2011


Paul

Admin

posts 1282

Post edited 3:38 pm – May 2, 2012 by Paul


---

Almost everyone I have ever talked with about work has at least one instance of working for a difficult boss.  The range of difficult bosses may range from nuisance to detrimental. No matter the level of difficulty it is problematic for a good supportive relationship with the boss is paramount to your success.  In most cases all assignments, raises, promotions, and perks come through your boss. So like it on not he the most instrumental person in your career.  It should be every employee's goal to establish a good working and supportive relationship with their boss, but we all know that is not always possible. 

Dealing with a difficult boss is always a challenge, for unless they cross a legal line, and you can prove it, they have all the power.  Even when a boss is in the wrong, management circles the wagons to protect their own.  Win, loose or draw – the employee most always ends on the short end of the stick when they go toe-to-toe with a manager. There are some cases where the employee get a settlement, promotion, etc, by taking legal action against a boss, but even most of them end up with their careers ruined.   

So open combat with the boss may get cheers from your co-workers, but in actually it like the romans cheering for a gladiator fighting a lion. They know the gladiator is going to loose, but they want to be entertained so the more they can encourage him to fight the better the show. Also while the lion is focused on that gladiator it is not pursuing the others in the arena.  No one really has the gladiator's best interests at heart, but the harder they can get him to fight the better for them. Don't be a gladiator.

The first step in dealing with a difficult boss is don't be a gladiator.

Now available The PracticaL Mentor's Guide On How To Cope With A Difficult Boss 

7:30 am
May 31, 2011


Paul

Admin

posts 1282

Post edited 3:37 pm – May 2, 2012 by Paul


---

There are all kinds of difficult situations we can get into with our bosses. Some are personality conflicts which are really tough, because once a bad personal relationship develops it is difficult to open the lines of communication necessary to fix the problem.  Sometimes it does not take much to set a wall of acrimony between you and your boss. One thing that I have noticed over the years is most of my personal problems with bosses are started or fueled by other employees.  Often they take something you say out of context and tell the boss, or they fuel your dislike for the boss by telling you things they heard the boss say about you, which may or may not be true.  Be careful what you say and who you say it to, and don't believe everything you hear. Listen don't respond and tuck it a way for future reference.

Remember how things were in grade school; when you asked the kids in the class in front of you what the teacher was like? What ever they said set the tone for your beginning relationship for the new year.  Most often what you heard was not true and over the course of the year you got to know the teacher and found out she was ok.  Don't let others influence your relationship with your boss.  Remember the better working relationship you have with your boss the better off you will be. Even if everyone else has a problem, figure a way to establish and maintain a open dialog with your boss, even if he is not the nicest guy in the world.

 

Now available The PracticaL Mentor's Guide On How To Cope With A Difficult Boss Go to  Buy Now

3:59 pm
June 1, 2011


Paul

Admin

posts 1282

Post edited 3:39 pm – May 2, 2012 by Paul


---

It seems odd, but there are very few bosses that I liked right off the bat.  Those that I did feel a personal liking toward turned out to be some of the most disappointing.  On the other hand some of those that I felt either nothing or negative vibes turned out to be the best. It seems like any relationship the more out into the more solid it becomes.  In my case I found bosses who gave the right amount of direction were the best. Those who micromanaged drove me up a wall, and those who gave no direction or feedback always left me wondering if I was doing a good job.  

The more I worked with a boss and learned how to get along with him or her the stronger our relationship would be come. If I found a boss difficult to work with the more strained our relationship would be.  It seems developing a good working relationship with the boss is a two sided proposition, however the majority the  burden is on the employee.

Now available The PracticaL Mentor's Guide On How To Cope With A Difficult Boss 

12:43 pm
June 2, 2011


Paul

Admin

posts 1282

Post edited 1:37 pm – June 22, 2012 by Paul


---

Now available The PracticaL Mentor's Guide On How To Cope With A Difficult Boss 

 

Here is an article I found on Yahoo.com

5 Bad Bosses (and How to Handle Them)

by Amy Levin-Epstein

Tuesday, May 24, 2011

 

http://finance.yahoo.com/caree…..bad-bosses

The trick with a bad boss

is to learn how to manage up, wresting back control of your career by creating

a more positive work climate. "The key is to understand the motivation

behind your boss's behavior — good, bad or indifferent. Once you understand

that, you'll have clues as to how to deal with him," says Vivian Scott,

author of "Conflict Resolution at Work for Dummies."

Here are five of the most

common boss types you'll encounter — and a few tricks for managing them.

The Vague One

Ravi Kathuria, president

of the Houston consulting firm Cohegic Corp, says that he once worked for a

cagey character who never made his desires clear. "He would say that he

likes to keep things ambiguous for his management team," say Kathuria.

"His belief was, that way, they would develop better solutions." In

real life, however, the strategy was a failure: "It created confusion in

the management ranks. His team never knew where they stood with him."

To focus a flighty leader,

you'll need to pin him down and get details. "If he says, 'I just want us

to be successful,' ask, 'What would success look like?'" suggests Scott.

Ask for as many specifics as possible: how many units you'd need to sell or

what profit target you should hit, for instance, or if the deadline you're

working on will meet his goals.

Don't be shy about

touching base early and often. If your boss is sending you off on a fishing

expedition, at least know what you're supposed to catch.

The Micromanager

It can be infuriating to

have someone watching your every move. For your own sanity, never forget what

motivates micromanagers: "They're concerned about their own reputation and

really care about the final product," says Scott.

The best way to manage

micromanagers is to get out from under them occasionally: Navigate your way

onto cross-functional teams, for instance, so you're dealing with other

leaders. Since that's not always possible, Scott also suggests offering your expertise

in an area in which your boss is weak, because he won't feel like he knows more

than you and, if you're lucky, he'll come to see your expertise as a benefit to

him. "Realize you won't get him to stop being a micromanager, but try to

redirect his attention," says Scott.

Still getting the feeling

there are eyes on you at all times? Ask if he's willing to agree on specific

check-in points for a particular project when you will talk about any issues or

concerns. This should make him feel more secure that nothing will slip through

the cracks — and allow you to slip out of his vise-like management grip.

The Bully

A bullying boss won't

steal your lunch, but may steal any vestige of joy you get out of your job –

which, in turn, will make it hard for you to perform well enough to get a

better offer. One PR specialist from Salt Lake City — we'll call her Gina –

says a former boss made feedback personal.

"She treated everyone

around her like they were stupid or incompetent. She was extremely negative,

rolling her eyes and saying things like 'Oh my God, what a boring idea,'"

Gina recalls. "The assistant account person was scared to death of her,

frequently avoiding asking any questions because she would just insult her. It

made for a terrible work environment."

The first step to beating

a bully is doing good work that you can stand behind, and then standing your

ground. "The bullying boss is very focused on results and wants things

done now," says behavioral analyst Gayle Abbott, CEO of Strategic

Alignment Partners in Virginia, who has worked with companies ranging from law

firms to Lockheed Martin. "Identify what they want, what they value, and

take action. These [types of] people also want you to come to them confident

and tell them the truth — even if they don't like it. Don't give made-up

answers or platitudes."

One way to handle them:

Whenever you're at a turning point, delegate up by giving them a few options;

then let them make the choice. "This works because bullies like to make

their own decisions. They don't want to be dictated to," says Abbott.

Of course, if you're being

personally pummeled, you can always ask if you've done something wrong. A

level-headed yet over-stressed boss may not realize how he sounds. And finally,

if your manager is just a jerk with a capital J, you may need to start

polishing up your resume. Life's too short.

The Narcissist

With some managers, it's

all about me, me, me. "They design the processes around themselves. They

network for themselves. They change the rules because they want to," says

Gonzague Dufour, director of executive recruitment and development at Bacardi-Martini

and author of "Managing Your Manager: How to Get Ahead with Any Type of

Boss." While working for a narcissist can be frustrating, they're actually

incredibly easy to figure out and please, says Dufour: "If you're smart,

you're presenting everything from his perspective."

Tell her how your new

software program will save her time; show how your new sales successes will

boost her year-end numbers, or simply ask her how you can help her do her job

better. And use your boss's vanity to your advantage: If you make her look

good, you'll be more valuable to her — and she'll be more inclined to help you

perform.

The BFF

Being buddy-buddy with

your boss isn't necessarily a bad thing: The more your manager likes being

around you, the more likely he is to keep you on his team as he moves up the

corporate ladder. But beware when the friendly small talk turns to personal

gossip. Your new best friend may be using you to spy on other members of the

staff — and if he's talking trash about your colleagues, you can bet your next

paycheck he's also bad-mouthing you behind your back.

The first thing to do is

figure out your manager's motivation. "Some people just want to be

liked," says Abbott. But if you suspect spying or even back-stabbing,

beware.

"If you gossip, [your

manager] can use that against you, because [he or she] won't trust you,"

says Abbott. Whenever the conversation turns to, say, who's flirting with the

intern or having problems with their kids, change the topic to something more

benign, like last night's episode of "Mad Men," and leave the drama

on-screen.

Got a bad boss horror



story of your own? Sign in below to comment. Just don't name any names.

 

The
PracticaL
Mentor'sGuide On How To Cope With A 
Difficult Boss 

___ 


5:03 am
June 3, 2011


Paul

Admin

posts 1282

Post edited 1:37 pm – June 22, 2012 by Paul


---

Now available The PracticaL Mentor's Guide On How To Cope With A Difficult Boss 

 

No one likes to be bossed.  It is just part of human nature to have negative feelings when someone has authority over us. How we learn to deal with out parents, teachers, even our peers has a direct bearing on how we react to our boss.  For most of us there is a complex set of emotions connected with the authority figures in out lives. While we all recognize that society is built on a hierarchy of authority, we each have our own way of coping with those in authority.  

Our parents start the training early and often set a broad scope of people who have some authority.  As we get older and out social interactions expand, so does the list of people who have authority over us.  While we learn to accept it, we don't particularly like and try to obtain as much autonomy as possible. As we grow we adjust the balance of authority and autonomy to achieve a level where we are comfortable.  As long as we are in our comfort zone, everything is fine. It is when someone intrudes too far and upsets the balance that we experience a problem.

The
PracticaL
Mentor'sGuide On How To Cope With A 
Difficult Boss 

Over the years we develop tolerances and levels of authority that make up our authority comfort zone.  We adjust our behavior to maintain this level, and learn to deal effectively with authority to keep the balance.  As we progress we build a set of internal rules which gage what how much authority we are will to accept to achieve our goals.  Society at large helps us by adopting a sense of fairness of the authority/autonomy balance. Every culture has as their own idea of fairness. The United States prides itself on being the land of the free, and places a very high value on autonomy. Having our national roots in rebellion against outside authority (English rule) the idea of not being bossed runs deep in out culture.  It only seems natural to be at odds with authority.

When a boss does meet our expectations of fairness, or upsets our balance of authority/autonomy we have a problem.  

Another aspect of this balance of authority/autonomy is that we are bribed from early childhood to accept authority in exchange for rewards. If we do what we are told we expect recognition and rewards. When that expectation is not met, there is feeling that our social contact has been broken, again our sense of fairness has been upset, and there is a feeling of being victimized.  

Once our authority comfort levels have been upset, we tend to dwell on the our negative feelings which further tips the balance making the situation worse.

The trick in dealing with a difficult boss is figuring how to regain and maintain our balance. 

8:29 am
June 4, 2011


Paul

Admin

posts 1282

Post edited 1:38 pm – June 22, 2012 by Paul


---

Now available The PracticaL Mentor's Guide On How To Cope With A Difficult Boss 

 

There are two sides to every situation.  Even if you want to get along with your boss there are two sides to the situation, and you only have control over how you conduct yourself.  With a little analysis of the situation you may find ways to get your boss to respond in a more positive manner.  

Often what happens in a difficult boss situation is that little things keep adding up until a what started as a small misunderstanding turns into a real vendetta.  The more we try to get even  the worse the situation becomes.  

There is a saying that a person's perception is their reality.  The way you perceive your boss is in fact your reality. If you perceive your boss and unfair and not liking you, that is your reality and your feelings and actions will fuel the situation making more and more real. 

I had a friend and mentor once who I confided in that I though the boss had it in for me.  It seemed there was no way I could get a positive spark going and my assignments seemed to me to be bottom of the barrel. The advice I was given is that I should look around more carefully. I was not the only one on the bottom of the barrel list. The boss had a few favorites and the rest us were just there.  So what was the remedy?  The advice my friend gave me was not to expect positive things from the boss. It was the expectation that if I did I good job, I would get recognition that was fueling my negative feelings.  This was good advice. Once I stopped trying to get recognition from the boss my level of negativity decreased, but I was stuck in a dead end position.  The only way out was to transfer, which I eventually did.  

Once I put a damper on my negative feelings, my attitude changed and was more open to looking for another position.  

 

The
PracticaL
Mentor'sGuide On How To Cope With A 
Difficult Boss 

6:21 am
June 5, 2011


Paul

Admin

posts 1282

Post edited 1:38 pm – June 22, 2012 by Paul


---

Now available The PracticaL Mentor's Guide On How To Cope With A Difficult Boss 

 

The reason I started off with the employee perspective is we have the most control over our feeling and behavior.  Although there are strategies and tactics to get your boss to change the odds are against it. In the movies and novels the poor downtrodden employee wins out over the tyrannical "Snidely Whiplash" boss through their kind hearted words and deeds.  In real life, it just doesn't happen that often.  The two most effective strategies are to change your perspective and to develop tactics that count on the bosses behavior patterns. Both require some analysis to develop workable strategies and tactics to handle a difficult boss.

 

The
PracticaL
Mentor'sGuide On How To Cope With A 
Difficult Boss 

6:34 am
June 7, 2011


Paul

Admin

posts 1282

Post edited 1:39 pm – June 22, 2012 by Paul


---

Now available The PracticaL Mentor's Guide On How To Cope With A Difficult Boss 

 

How to you know when you have a difficult boss?  Most employees go into a new job situation putting their best foot forward to establish themselves as a valuable member of the team.  When the boss and the other employees extend a welcoming helping hand good working relationships are formed and continue to build with experience.  

Sometimes this is called the honeymoon phase as everyone involved is trying their best to be friendly and helpful. This is an important time to establish good working relationships.  Usually everyone gives the new employee some latitude until they learn the ropes. However there are situations where the boss does not extend a welcoming helping hand or tolerance until the new employee adjusts to the office routine. This usually is the sign of a difficult boss.

There are various types of difficult bosses and it is important to be aware of any signs that you may be entering to in a situation with a difficult boss.  If you can discern that it is going to take extra effort to establish a good working relationship with your boss, you can begin to devise a strategy for working effectively in the situation.

A common perception in a new situations is one of a "cold shoulder" from the boss. Almost like they resent you being there.  This usually happens more often in large organizations where employees are selected through the HR department than by the boss. Another instance is when a new boss comes into an established office.  Usually when a boss interviews and hires a new employee they have an interest in helping the employee succeed. 

If you see trouble developing during the "honeymoon period" there is usually an opportunity to talk with your boss and try to get things on a level course. A good open discussion may clear the air early on and set a good working foundation. Care should be taken to approach any negative situation with tact. The last thing most bosses want is a new employee telling them how to run their office. Remember the boss is using this time to form his opinion of you also. The way you approach him early on may set the tone for you relationship from then on. 

You should get to know your boss before deciding that you need to have a heart-to-heart talk about something that is bothering you.  For example, if you have a boss that does not make an effort to greet employees when he sees them, don't jump to the conclusion that be doesn't like you. Take some time and see how he reacts with the rest of the staff.  If it is important to you to say good morning to the boss when you see him, go ahead and say it even it he does not respond. Don't press the issue and force him to respond.  Just smile say good morning, and move on with your work. 

I usually greet people when I see them by saying good morning.  I had a boss who would never respond to my greeting. I watched as others would say good morning or not when they first saw him in the morning. Although he did verbally respond to those who greeted him, you could tell by his body language that he expected to be greeted.  I also noticed that he would greet his boss, and his boss would not respond. I am not going to over analyze his reasons for copying his boss, but it no longer bothered me when I said good morning to get no response.  To quit saying good morning in that situation would most likely be perceived as an insult.

 

The
PracticaL
Mentor'sGuide On How To Cope With A 
Difficult Boss 

11:41 am
June 9, 2011


Paul

Admin

posts 1282

Post edited 1:39 pm – June 22, 2012 by Paul


---

Now available The PracticaL Mentor's Guide On How To Cope With A Difficult Boss 

 

Most employees with a difficult boss one or more things the boss does or doesn't do as a direct assault on their employee manager relationship. If others in the office seem to get along with the boss and you don't it may become even more personal.  

Be careful and watch closely how the boss interacts with other employees.  Most employees go a long way to stay on friendly terms with the boss. Others try to give the appearance of being tight with the boss, others are try to be indifferent, and worst of all the employee has a feud or vendetta against the boss.

The better your relationship with your boss the more enjoyable and in most case profitable your employment will be. While it is not always possible to be the bosses best buddy it is important to establish a productive working relationship and mutual respect. If you have a boss you do not respect, it is very difficult to build a working relationship.  

Like a mentioned the worst relationship you can have with your boss is adversarial. Unless he has stepped way out of bounds your chances of succeeding in getting him fired or censured are slim to none.  Regardless what management may think of your boss, they will circle the wagons to protect their own. 

 I once had a boss that the entire staff did not get a long with. It was early in my career and I thought like the others on staff that if we complained enough that headquarters would do something about it.  Things kept escalating and there was an investigation by headquarters. They spent a week in the office observing and interviewing each member of the staff one at a time, and then there were several group meetings some with the supervisor and some without him.  In the end the team went home, the boss stayed the boss, and we were in the same boat perhaps worse than before.  The smart ones in the group saw that nothing was going to change, and used the opportunity to tell the boss everything that everyone else had said about him, worming there way into his good graces.  The rest of were hung out to dry.  I say it again be careful in what you say, and how you deal with a difficult boss.

 

The
PracticaL
Mentor'sGuide On How To Cope With A 
Difficult Boss 

5:27 pm
June 13, 2011


Paul

Admin

posts 1282

Post edited 1:40 pm – June 22, 2012 by Paul


---

Now available The PracticaL Mentor's Guide On How To Cope With A Difficult Boss 

 

Even when a bad boss is across the line it hard to prove, so be careful and collect evidence before saying too much.  Once you make an accusation about your boss it will spread like wildfire through the rumor mill.  By the time everyone who repeats it adds their spin it will be of much larger proportions and impossible to stop.

There are some who a really good at using the rumor mill to advance their own agenda, so be careful of the gris you provide for the rumor mill, especially when it concerns your boss. There are several different types of co-workers and each type has the potential to run to the boss what you said.  If you want to confide in someone find a priest or a lawyer, and I am not so sure you can trust them to keep your secrets anymore.

Once you launch an attack against your boss, you are in to the end so be prepared for a siege. Most of your co-worker friends will distance themselves from you, while your detractors will be  buddy-buddy looking for you to supply them with ammo to use against you.  It will get very lonely. 

If you are really thinking of taking on the boss, my advice is to consult an attorney who specializes in employment law.  The union is another option, but remember that the union is made up of your fellow employees and may not keep your secrets safe.

I know a lot of employees who decided to get even with the boss for some perceived injustice.  It usually backfires. I have seen some employees succeed at getting even with their boss, but they were usually viewing their success from a tattered and sinking career.  Women often think that they can lure the boss into committing a sexual harassment error, which they can then use to bring him down.  While it probably has the best chance of success as any it is much more difficult to get a sexual harassment charge to stick, and even more difficult to get compensation for it.  Usually after a woman files a sexual harassment charge, no one wants them on their staff, not even women bosses.

Dirty tricks like not giving the boss his messages, double booking his appointments, cutting off his phone calls, etc may make you feel better, but if you are his secretary you run the risk of getting a bad performance review, or if he figures it out, you may be fired. 

So before doing  battle with the boss think it over. There may be better, less riskier ways to settle your score.

 

The
PracticaL
Mentor'sGuide On How To Cope With A 
Difficult Boss 

3:33 pm
June 15, 2011


Paul

Admin

posts 1282

Post edited 1:40 pm – June 22, 2012 by Paul


---

Now available The PracticaL Mentor's Guide On How To Cope With A Difficult Boss 

 

Often friction will build up between an employee and the boss over several small things that overtime become more and more annoying.  I had a boss who would call me into his office when he had a visitor and show his authority by asking me questions and giving me orders that did not make any real sense. It was just to impress his visitor.  After a short while instead of playing along and making him look good, I would take the opportunity to ask for advice and guidance on really difficult topics. Kind of putting him on the spot. He did quit calling me in, and the gap between us started to widen.  The smart thing to do would have been to play along, and shrug it off later.

 

The
PracticaL
Mentor'sGuide On How To Cope With A 
Difficult Boss 

5:14 am
June 20, 2011


Paul

Admin

posts 1282

Post edited 1:41 pm – June 22, 2012 by Paul


---

Now available The PracticaL Mentor's Guide On How To Cope With A Difficult Boss 

 

Although a difficult boss may be more at fault for the problems and friction that develops, it is the employee(s) who suffers the consequences. So right or wrong it is the employee's best interest to smooth the situation, even if temporarily while you implement an exit strategy.

In the 50 odd years that I have had some sort of boss, there are only a couple which I consider good managers who were easy to work with. That leaves scores that I varying degrees of difficulty with. This really not that different from social interactions. They say if you have one good friend in your life you are lucky. In most cases while we get along with most people there always seems to be something that rubs us the wrong way.  However since they have no authority over us we seem more willing to overlook these small annoyances. I have heard people say many times that they would not like to have their friends for a boss.  So why can we get along on a social basis with people who we may have difficulty with in a working relationship?

Perhaps we applied some of the same methodology to our working relationships that we do to our social relationships it may ease some of the difficulties.

 

The
PracticaL
Mentor'sGuide On How To Cope With A 
Difficult Boss 

6:16 am
June 21, 2011


Paul

Admin

posts 1282

Post edited 1:41 pm – June 22, 2012 by Paul


---

Now available The PracticaL Mentor's Guide On How To Cope With A Difficult Boss 

 

Most of the time the employee is the victim in circumstances where there is a difficult boss. Through no fault the boss makes life miserable or manages in such a way to keep the employee from reaching their full potential.  While it is not the employee's fault it is the employee's problem.

 

The
PracticaL
Mentor'sGuide On How To Cope With A 
Difficult Boss 

5:58 pm
June 23, 2011


Paul

Admin

posts 1282

Post edited 1:42 pm – June 22, 2012 by Paul


---

Now available The PracticaL Mentor's Guide On How To Cope With A Difficult Boss 

 

In dealing with a bad boss you should decide early on that there is no getting even. Even if you manage to come up with a way to get your boss in trouble, or even fired, your career will pay a price.  In the early days of racial discrimination and sexual harassment there were some big paydays for employees. Now it is harder to win and the settlements are usually only a note in the bosses folder and some classes.  Not worth the effort.

Most employees just want to get away from a bad boss. This is the best strategy unless your boss has become an enemy who will use his influence to stifle promotions and ruin your career. (read the article Who is your problem) Although some people do not believe that a boss or other influential person will continue to cause you difficulty after you are out from under their direct supervision. I know for a fact that this is not true.  At my agency promotions to GS-13 and higher were brought up at a weekly meeting of the Chairman and representatives from each bureau (department) one negative word and the promotion was denied.  I attended a few of these meetings where a Bureau Chief just mentioned something negative and the employees career was put on hold.  It happens in the private sector too.  

Sometimes you can patch things up with the boss. This is a good plan if you plan on staying with the same organization.  It takes a good strategy to make up in a way that boss thinks you have surrendered and not now his docile slave.  There has to be a balance so the boss does not take unfair advantage. 

Be careful what you commit to when trying to appease your boss. Some employees bend over backwards to please their supervisor only to be asked to bend a little more. While most supervisors are reasonable, they are not usually the ones that are difficult to get a long with.

 

The
PracticaL
Mentor'sGuide On How To Cope With A 
Difficult Boss 

6:19 am
June 26, 2011


Paul

Admin

posts 1282

Post edited 1:42 pm – June 22, 2012 by Paul


---

Now available The PracticaL Mentor's Guide On How To Cope With A Difficult Boss 

 

One of the first steps in dealing with a difficult boss is to come to grips that there is a problem.  Employees want to have a good relationship with their boss. I sometimes think it is almost a status symbol to say how great you boss is and how well you are treated. I know it used to make me envious.  I have since learned that most people who say this are faking it, hoping it will come true.

A key element in career strategies is not to take it personally. Even if there is a personally conflict between you and your boss, criticized, picked on, etc.  Although difficult try to look at is a game, or in the third person like it happening to someone else. Otherwise you will become emotionally involved and all rational though goes out the window.

Your career goal should be to get ahead and not to get even.  There is nothing wrong with carrying a balance sheet in the back of your mind in case the opportunity ever arises to settle an old score, but I found even that to be a hindrance. Usually by the time you are in a position to get revenge it does not matter any more. Some people live by the eye-for-an-eye, and a tooth-for-a-tooth mentality thinking that it sends a message to their enemies, but in reality it just brings more ill feelings and perpetuates the problem. 

Once you identify that you have a problem, the next step is to analyze both what is the cause of the problem, and what effects it is having on your career.  If it is only a minor annoyance it may be better to block it out of your mind rather than trying to find a remedy.  For example, I had a boss who used to like to call me his office when he was trying to impress a client and ask me all kinds of management questions about my projects. In my mind he was making me dance at the end of string to build his ego and it really was annoying. It would have been smarter just to play along, for I probably could have been on really good terms with the boss by making him look good. Instead I decided to try to end this annoyance. Instead of just playing along answering his what seemed to be silly questions and thanking him for super intuitive insight and guidance, I would ask him really difficult questions about the project putting him on the spot.  The tactic did work and he quit calling me in his office to impress clients, but it put a real damper on my career.  The smart move was to put my ego aside and played along.

 

The
PracticaL
Mentor'sGuide On How To Cope With A 
Difficult Boss 

2:03 pm
June 29, 2011


Paul

Admin

posts 1282

Post edited 1:42 pm – June 22, 2012 by Paul


---

Now available The PracticaL Mentor's Guide On How To Cope With A Difficult Boss 

 

It is often hard to control your emotions when you work for a difficult boss. Depending on what the difficulty is, just thinking about your boss can make you feel a wide range of emotions from anger to depression. In order to develop a strategy to deal with a difficult boss you must be thinking clearly. Too many times we let our emotions cloud our thinking and make really stupid moves.  Although getting even sounds like it would make you feel better, almost every time I sought revenge I paid a heavy price, and even if I did achieve some revenge against a difficult boss it was a hollow victory. Usually by the time it occurred so much time had passed that it meant little or nothing.

That is not to say that when the opportunity comes to put an enemy or difficult person out of the game that you should not do so.  In the infantry they teach you when you have the upper hand finish the job, because if you let your enemy up he will only come at you again.  This true in the business world too.  On several occasions I had the opportunity to take someone our of my competitive sphere. If I had not kept them on they would have been transferred to a part of the agency where the deadwood goes, never to be heard from again. Instead feeling fully confident that I beat them once I could beat them again.  Didn't happen quite that way. Instead of being grateful for me saving their careers, they immediately tried to convince my boss that they should be given equal authority. In the end some won out and became my boss.  Should I have sent them to deadwood? You bet.

 

The
PracticaL
Mentor'sGuide On How To Cope With A 
Difficult Boss 

6:20 pm
July 2, 2011


Paul

Admin

posts 1282

Post edited 1:43 pm – June 22, 2012 by Paul


---

Now available The PracticaL Mentor's Guide On How To Cope With A Difficult Boss 

 

What is it about your boss that makes him difficult?  There is probably a list so try writing down all the reasons you can think of, even the little ones that would not really matter if everything was ok. 

Once you have the list try to prioritize it with the worst thing first and end with the most insignificant.  Be honest and don't try to rationalize. Just make the list. You may want to do it over a couple of days. Once you put a trait or action on the list don't remove it.  The list should be as complete as possible.  Also pay some attention to the order or ranking. There may be a couple of things that really upset you, but just for this exercise pick the order that fits best.

Now try to make a list of your bosses good points. Like not saying anything when you are late to work, or leave early, take long lunches, etc. There may be some nice things he does like compliment you on a job well done, or give you good assignments. Rank this list the best thing about you boss first. Maybe there is nothing you like about your boss, but try to be honest.

Now that you have the lists try to separate them into personality traits, and manager traits. Some bosses are really nice guys, and poor managers and vice versa, then there are those who have a bad personality and are bad managers.

The reason for this exercise is two fold – if done honestly it is a good way to analyze your perception of what makes you boss difficult and any redeeming qualities that may cancel some of the negatives. For example, a boss that is not too strict with time and attendance, but may be tough on assignment deadlines.  This is probably not a bad trade off.  

Try to pair a good with a bad of equal weight. For example boss has a really foul mouth, but he is not mean spirited. Although many find foul language offensive, if it not directed at you, does it really cause any harm. I once had a boss who used really gutter language. I think it made him feel tough or in control. Once everyone got used to it, it lost its shock value and was of no consequence.  

Looking at your list the things to worry about most are those that affect promotions and your career.  If you do not get good assignments that will enable you to progress, or if you do not get to attend meetings so you get to network and demonstrate your skills to build your professional image.  Also topping the list are average or poor performance reports. 

Once we have the a good list we can start working to correct some of the things that make the boss difficult.  Or we may decide that our best bet is to move on to greener pastures.

 

The
PracticaL
Mentor'sGuide On How To Cope With A 
Difficult Boss 

4:59 pm
July 5, 2011


Paul

Admin

posts 1282

Post edited 1:43 pm – June 22, 2012 by Paul


---

Now available The PracticaL Mentor's Guide On How To Cope With A Difficult Boss 

 

If you decide that you want to try to change your boss's demeanor towards you will need a list of things you have to work on.  For example, if your boss is micromanager, there are steps you can take to help ease your frustration.  It depends if the boss second guesses your work, or if he gives instructions on every step of the project.  If the boss second guesses your work, take time to go the extra mile and have references for all your facts, and a decision tree for all your decisions.  In many cases your boss may have instructions on the answers that you are supposed to come up with. If this is the case you have a different problem from micromanagement.

 

The
PracticaL
Mentor'sGuide On How To Cope With A 
Difficult Boss 

1:11 pm
July 7, 2011


Paul

Admin

posts 1282

Post edited 1:44 pm – June 22, 2012 by Paul


---

Now available The PracticaL Mentor's Guide On How To Cope With A Difficult Boss 

 

Some times the solution to a problem is given and then the facts are bent to support that answer. When this happens usually the boss is given instructions which he does not pass on to the staff. Instead he assigns the project and lets the employees work to find a solution, however he is involved every step of the way "Micromanaging" the project to ensure it turns out like he was instructed. 

 

This type of micromanagement creates a lot of anxiety, frustration, and stubbornness among the staff.  They are being guided to bend or break the policies and rules they were hired to uphold.  In other words you are being guided to break the law. A lot of employees feel it may be no big deal if that is what the boss told them to do, it is the boss who is responsible. However, when all is finished the only fingerprints on the project are yours.  There is no evidence against the boss. That is unless you can get in writing or e-mail.  Most bosses are smart and will not put illegal instructions in writing. 

The best thing to do is too keep all your drafts, notes, and meeting notes so there is at least a record of how the project was developed and changed over the course of the assignment. If the boss tells you to change something make a note of it and keep it safe. If you can produce a log that saids on this date the boss instructed me to change so and so, it is usually evidence enough to protect you. 

 

The
PracticaL
Mentor'sGuide On How To Cope With A 
Difficult Boss